Individualized Care, Immense Impact
The annual Pink Pages event is an opportunity to give back to the Hoffman Breast Center. In anticipation of this annual tradition, center director Susan Pories, MD, and generous donor Alice Hoffman reflect on the vital care Mount Auburn provides to patients with breast cancer—and the importance of philanthropy to support these efforts.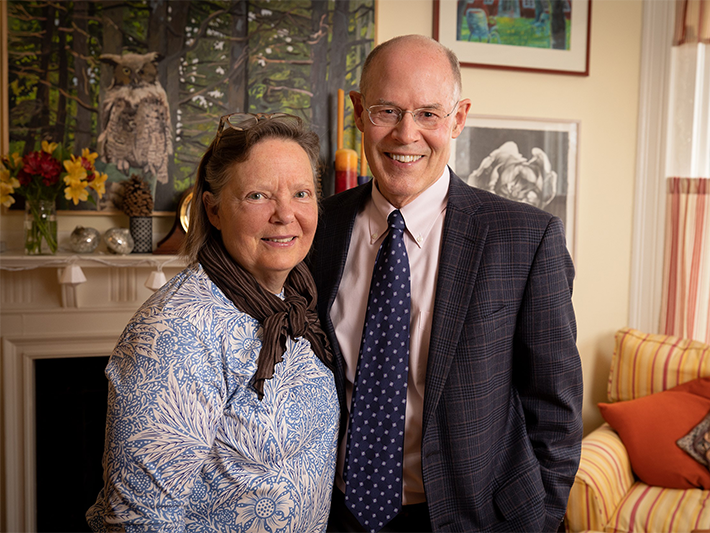 Two of a Kind
For more than three decades, Kris and John Macomber have been generous supporters of Mount Auburn Hospital. Located just a short walk from their home in Cambridge, the hospital has played a pivotal role in several key moments in their lives, most notably the births of their two sons.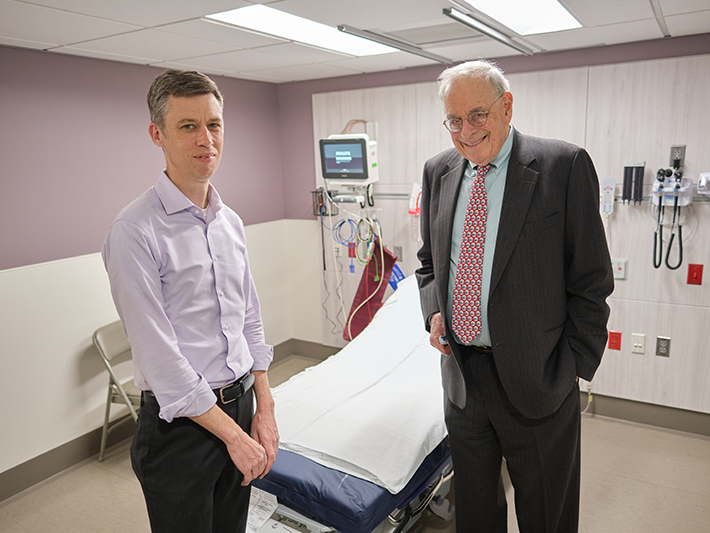 Always Here for You
Through its Here for You Campaign, Mount Auburn Hospital is embarking on an ambitious plan to thoughtfully redesign its Emergency Department to prioritize efficiency, innovation, and the patient experience.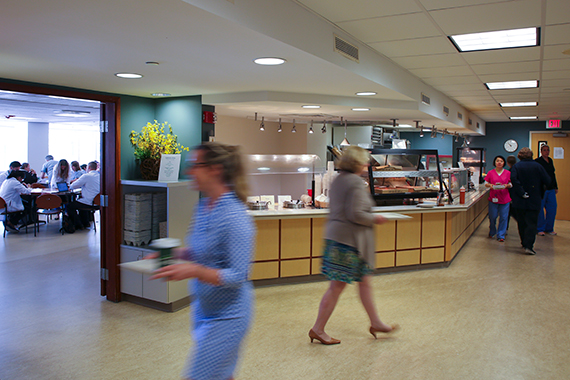 Signature Gift Honors Employees and Physicians
When the cafeteria needed to be updated, refurbished and reconfigured to add new meeting space, it was done thanks to a generous donation from Mount Auburn Hospital's former President and CEO, Jeanette Clough.
Contact Us
Office of Philanthropy
Mount Auburn Hospital
330 Mount Auburn Street, Cambridge, MA 02138