Alison Nogi
Member, Leadership Board
Member, Quality/Patient Experience and Care Assessment Committee
Alison Nogi is an independent consultant who provides strategic communications and fundraising support to healthcare and nonprofit organizations. A mission-driven leader, she understands the importance of effective messaging and storytelling in relation to advancing institutional goals. Prior to consulting, Alison held strategic communications positions in several regional healthcare organizations, including Blue Cross Blue Shield of Massachusetts and Tufts Medical Center. She also served under Governor Deval Patrick in communications and public affairs leadership roles focused on health and human services, with an emphasis on children and families.
For the past five years, Alison has been a dedicated and enthusiastic member of the Beth Israel Deaconess Medical Center (BIDMC) Leadership Board. Get to know Alison in this issue's Leadership Spotlight.
You have been involved in healthcare communications for many years. What drew you to this field? What do you like about it?
I began my career in politics and government. Early on, I gained significant exposure to healthcare policy and communications while working in Governor Deval Patrick's administration at the Massachusetts Executive Office of Health and Human Services.

Regarding healthcare, there are always improvements to be made, enhancements to the patient experience and care delivery. I am interested in working more effectively and efficiently to provide services and improve outcomes, especially for young people and children.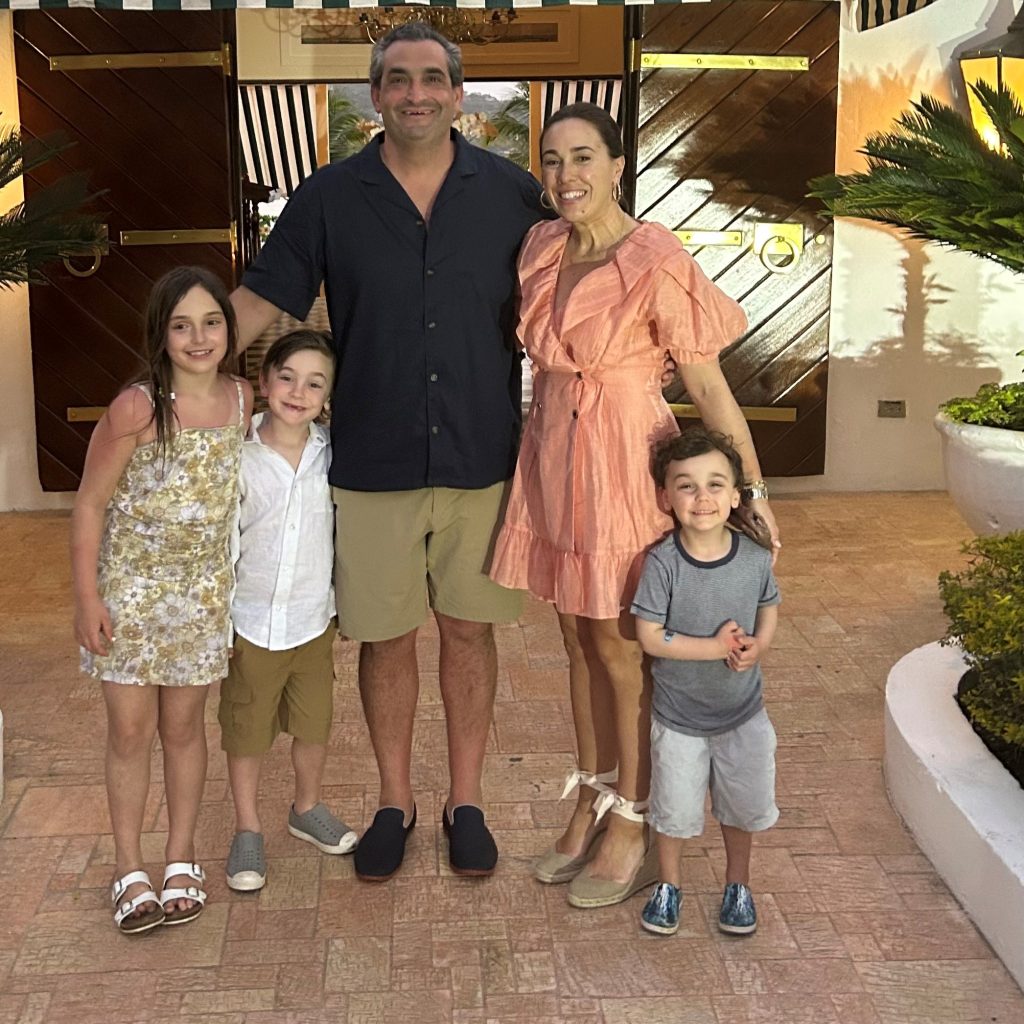 Over the course of your career, were you involved in any particularly memorable initiatives or projects that have left a lasting impression?
The most exciting and memorable campaign I've worked on was Mayor Michael Bloomberg's first run for mayor of New York City. The firm I was working for conducted the polling for his election. The polling data we collected informed all the communications for the campaign, including the advertising and marketing that were developed. It taught me the importance of working at the local level to bring about real change. And I appreciated the fact that there's a limit to how much you can do on your own. Finding and working with community partners provides an opportunity to achieve goals.
How did you first connect with BIDMC? What has kept you engaged?
Carol Anderson [Past Chair, BIDMC Board of Trustees] made the introduction. If you know her, you can appreciate the power of her persuasion. I admire her beyond words. She's had a connection to this institution for most of her lifetime and has given so much of herself to BIDMC. That's what initially influenced me to learn more about the institution.
And like so many, I've benefitted greatly from the outstanding care that I've received at BIDMC, having delivered my three children at the medical center, and undergoing thyroid surgery. I am truly indebted to the spectacular teams who cared for me during my experiences, through both joyous and challenging times.
In your time as a board member, what has captured your interest the most?
I'm particularly interested in and impressed by the ongoing and ever-evolving quality work being done by BIDMC's leadership team. And of course, by the staff members who give so much of themselves to the institution and patients. It certainly takes tremendous effort to ensure continuous improvement in care delivery, especially given the current context and workforce challenges. I've also been fortunate to participate in fascinating conversations about women's health and food insecurity as they relate to primary care.
How does your communications expertise come into play as a board member?
Strong communications, when designed effectively and efficiently, are critical components in change management for an organization, without which can often lead to misunderstanding around decision making. Sometimes you must take an extra moment to stop and explain, even if you think it seems mundane. In the long run, people will appreciate the extra effort.
You and your husband, Gene, recently made a gift to the new building at BIDMC. What inspired your generosity?
Our wonderful, hugely impactful experiences at BIDMC inspired our involvement. I find that people want to participate and give when they are specifically asked for something—when they can comprehend exactly how their support will be utilized and the impact it will have. Giving to the new building, the ICU specifically, particularly post-pandemic, made great sense to us. It was also an opportunity to join with others to make an impact.
In addition to the BIDMC Leadership Board, you also serve on several other not-for-profit boards. What drew you to those organizations?
My communications and fundraising experience have been helpful in supporting several organizations through times of transition and strategic planning. Each of those organizations is mission driven and focused on early childhood and strong healthcare outcomes for mothers and children. Having the opportunity to marry my personal and professional interests to help ensure an organization's future success has been a privilege.
What interests or hobbies do you pursue in your downtime?
I love to run—it's what clears my head. I was lucky enough to run the marathon three years ago for BIDMC, and at the time I was four months pregnant with my third child! I also love hikes in the woods, particularly in Vermont with my husband and three children who find pure joy from the outdoors.