Inspiring the Next Generation
Strategic plan for research emphasizes diversity, equity, and inclusion
Launched in 2020, the Institutional Strategic Plan for Innovation, Research, and Education (InSPIRE) is a five-year effort for Beth Israel Deaconess Medical Center (BIDMC) to reconceive and support its modern, vital research enterprise. As a global leader in biomedical science and clinical research, BIDMC is already at the forefront of this field. The impetus for this new strategic plan comes from the medical center's commitment to continually improve patient care and outcomes through leading-edge innovation and discovery.
InSPIRE is headed by Gyongyi Szabo, MD, PhD, Chief Academic Officer of Beth Israel Lahey Health (BILH) and BIDMC. In her role, Szabo oversees and sets the vision for the BILH system's broad range of research and teaching programs. At BIDMC, Szabo supports a range of basic, translational, and clinical research studies, and leads a research lab dedicated to finding treatments for liver inflammation. "InSPIRE is powerful because it was formed by the entire BIDMC community through an extremely comprehensive, inclusive process," says Szabo, who oversaw the effort, which comprised interviews, workshops, focus groups, and surveys. "It really commits us to pay attention to and invest in the future of research and education at BIDMC."
A critical area of focus for InSPIRE is nurturing a diverse, inclusive, and interdepartmental community of scientists at BIDMC. "Since we were founded more than one hundred years ago, diversity, equity, and inclusion have been a part of our DNA," says Szabo. "Instead of having a special plan for DEI, it is included as an essential part of our entire strategic plan." Szabo points out that better understanding diversity, access issues, and health disparities is an ongoing priority. An element that will help toward this goal is eventually offering patients from across the BILH system the opportunity to enroll in BIDMC research trials, and an effort to enable this is underway. "Our patient population is extremely large and diverse. We are opening up new opportunities for our investigators and physicians to weave health disparity issues into thoughtful research questions and make new discoveries," says Szabo.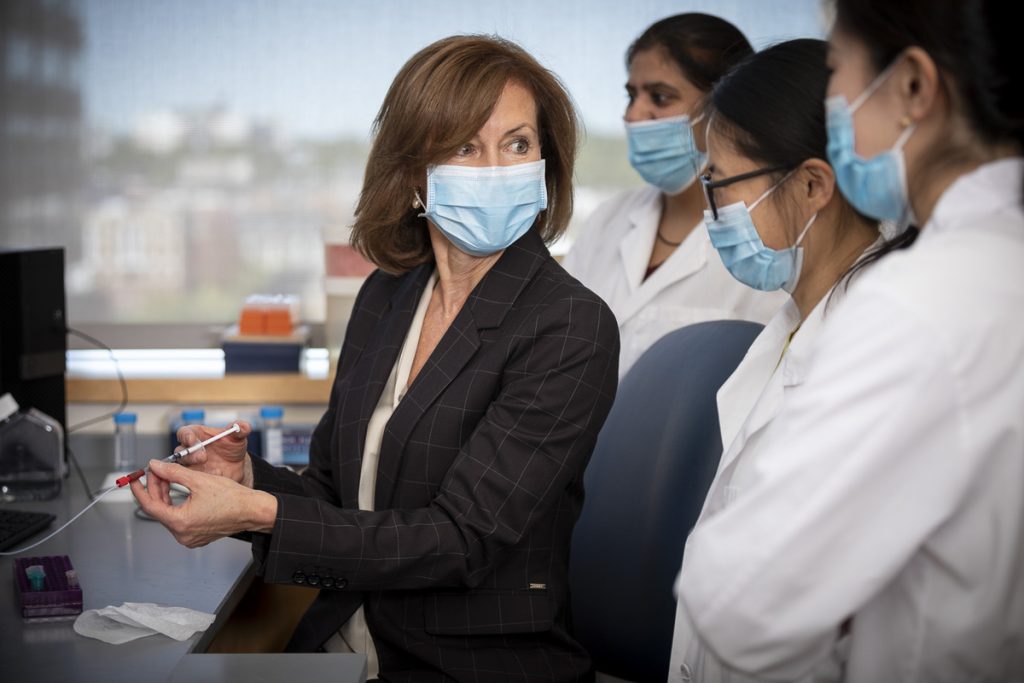 The strategic plan emphasizes career development and mentorship for faculty and trainees, along with opportunities for funding via philanthropy, industry relationships, and grant support—key elements for recruitment and retention. According to Szabo, diversity, workforce development, and recruitment and retention are pillars of InSPIRE. BIDMC supports its faculty through the Under-Represented in Medicine Junior Faculty Career Development Award, among many other initiatives. "Having a diverse team elevates every aspect of our work. We have a lot of opportunity to advance the diversity of our faculty, especially in the basic sciences," says Szabo, who works closely with Daniele Olveczky, MD, Faculty Director of the Office for Diversity, Equity, and Inclusion at BIDMC. Together they have already made a significant impact on the diversity of BIDMC's residents, fellows, and trainees. "Our applicants want to know how diverse our workforce is because it reflects our values," says Olveczky. "That's why it's so vital that diversity is interwoven into InSPIRE the way it is."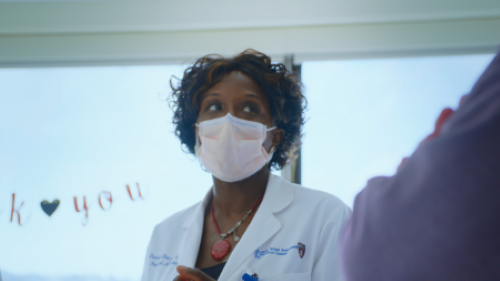 To help advance BILH's vision for health equity, Szabo and colleagues are establishing a Center for Health Equity Research and Innovation at BIDMC and BILH. The center's mission is to transform healthcare by eliminating disparities in care delivery and outcomes for diverse populations. Recruitment for a director to lead the center is underway. "Philanthropy will be essential to accelerate and expand research, education, and community partnerships designed to create solutions to address health disparities, and increase our capacity to drive measurable change," says Szabo.
Beyond enhancing laboratory infrastructure, offering access to new technologies, and fostering collaboration across disciplines, InSPIRE will continue to positively impact BIDMC's workforce and patient population. "Support from visionary donors and board members is critical to InSPIRE, as we build upon our already strong research enterprise and continue to make a measurable impact," says Szabo. "Philanthropy is more than vital, it's a lifeline."
If you are interested in learning more about InSPIRE or the Center for Health Equity Research and Innovation, or making a gift, please contact Rhea Brubaker.